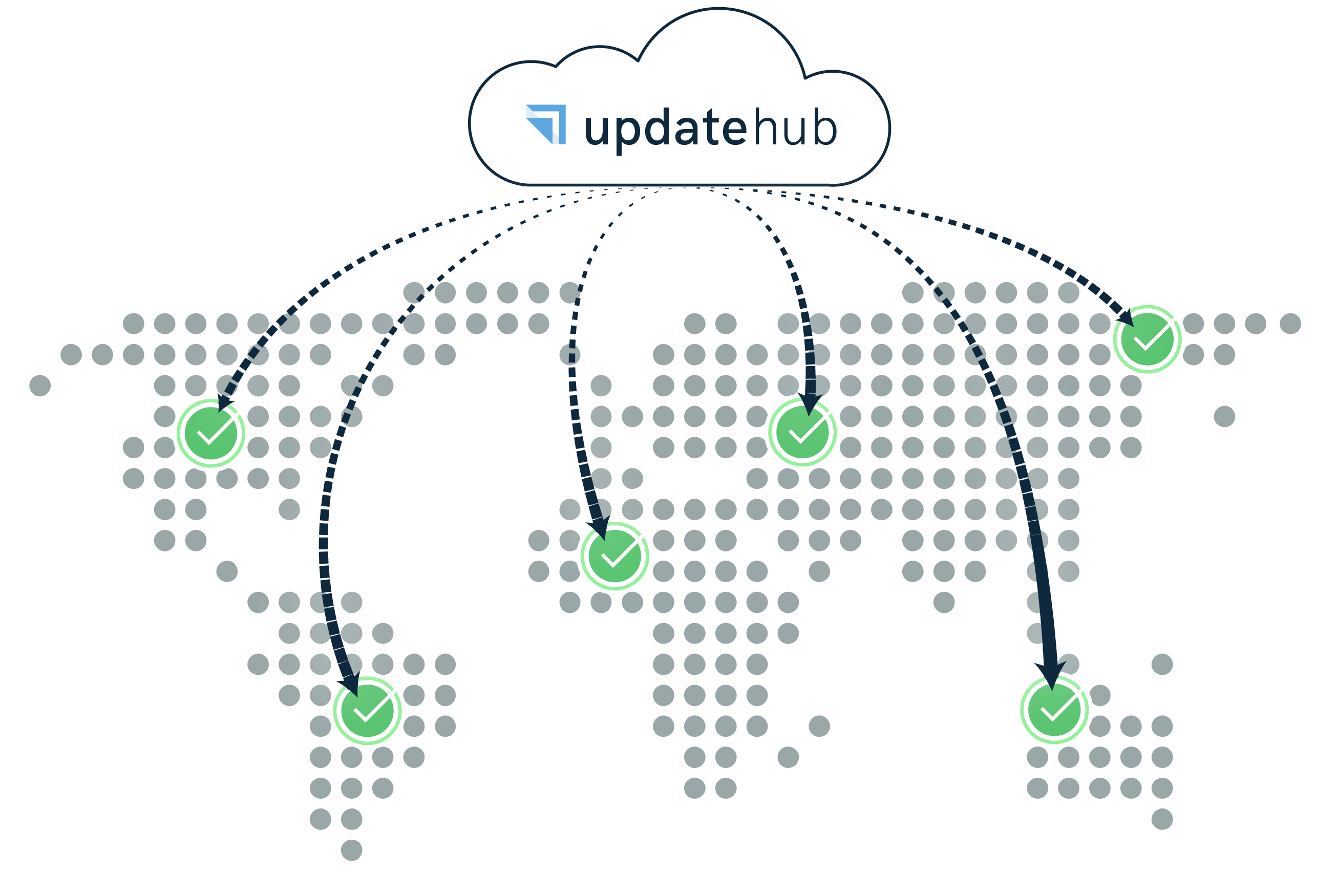 Reduce recall and warranty costs
UpdateHub helps your to reduce warranty and recall costs by reducing or eliminating service center visits or help desk calls for IoT devices. Reduce software version support, costs, and complexity by rolling updates to fix known issues of your product.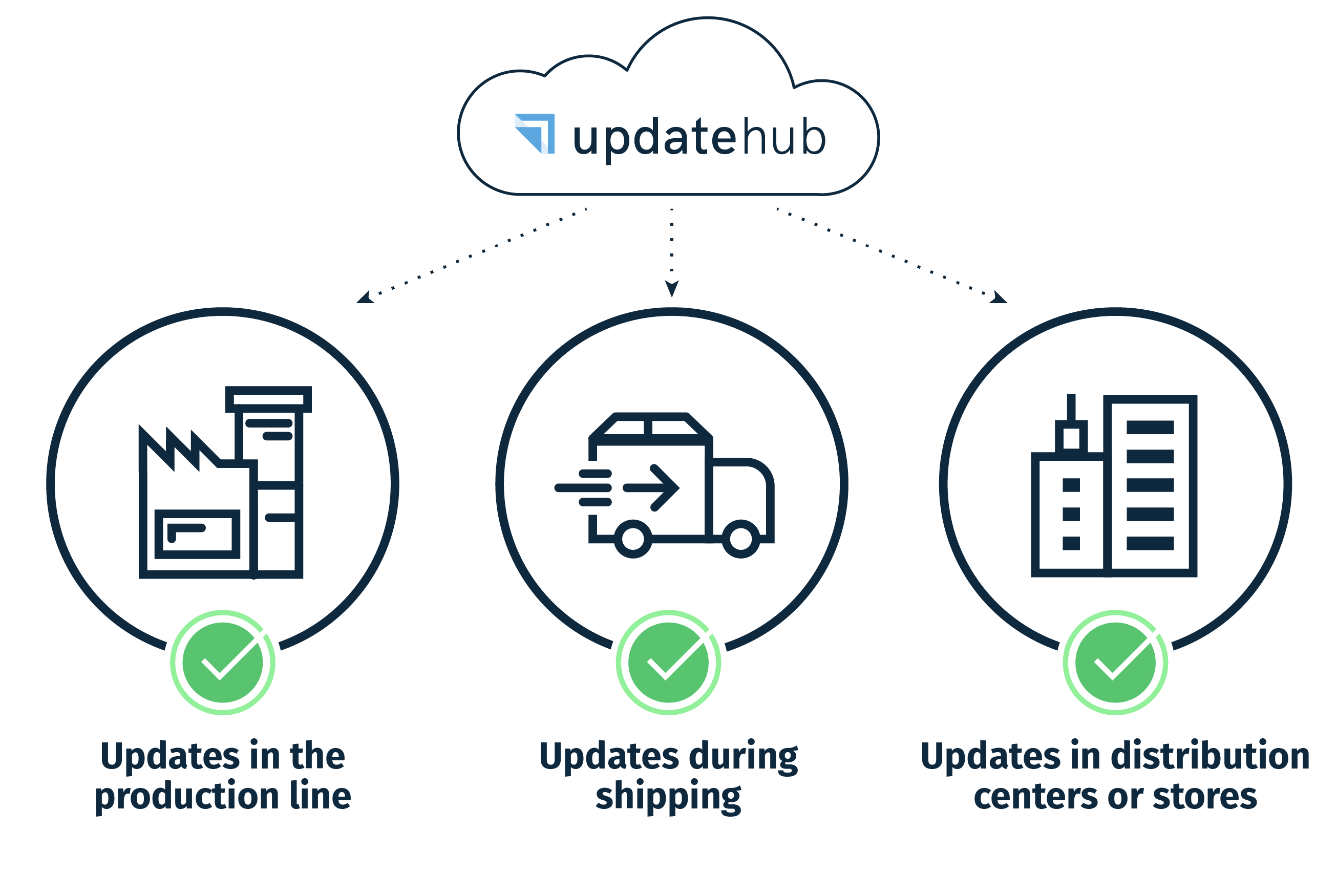 Large scale updates, easily!
The rollout scheme designed by UpdateHub scales to any number of devices. The UpdateHub capability of multi-stage rollout plan allows for maximum control for huge amount of devices while the simple rollout is convenient for small deployments.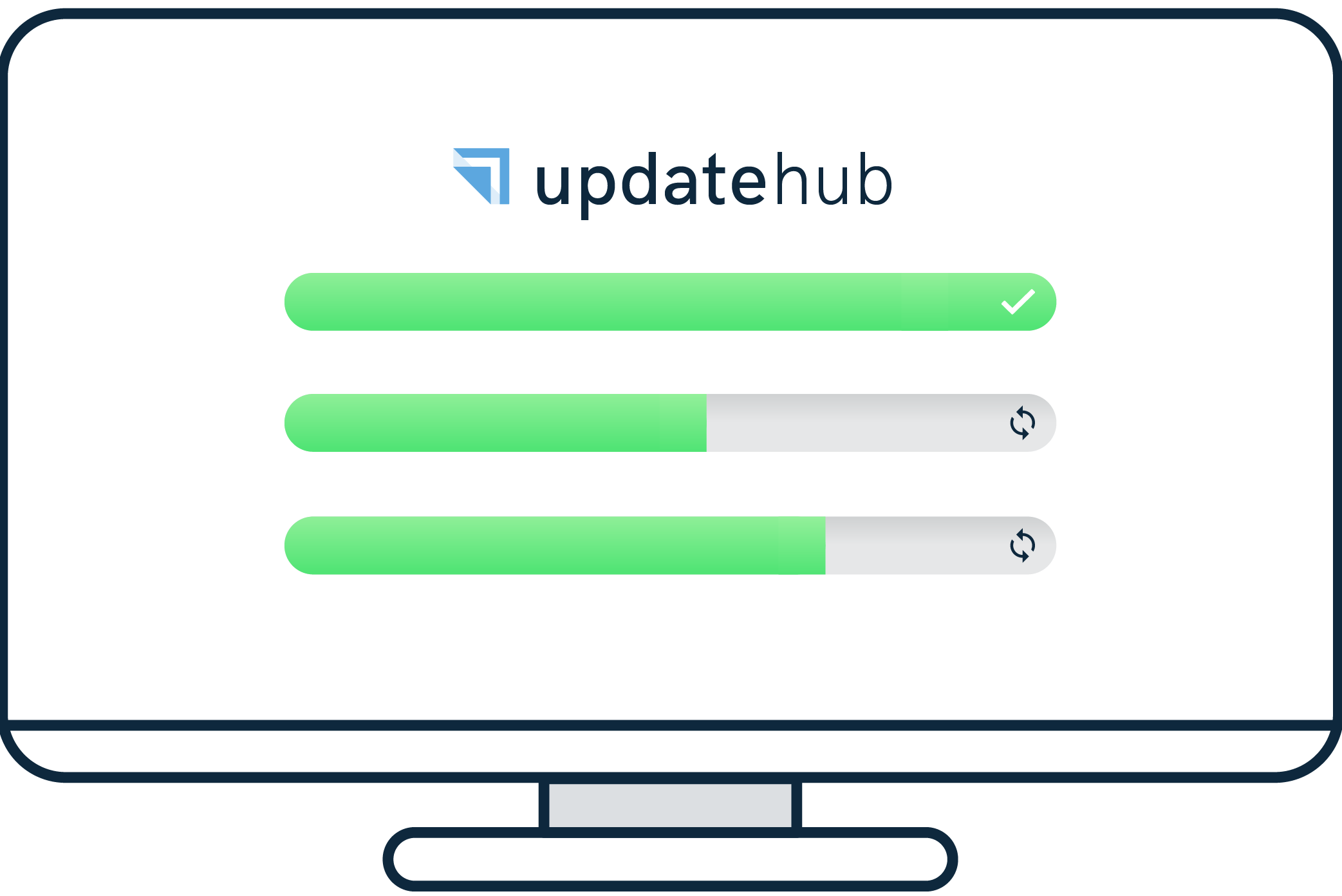 Fully monitored updates
When something doesn't occur as you expected, the capability of inquiry the device update history is critical to understand the changes which might have caused the failure. The UpdateHub management server has all the information to assist you in finding the root cause of problems, when needed.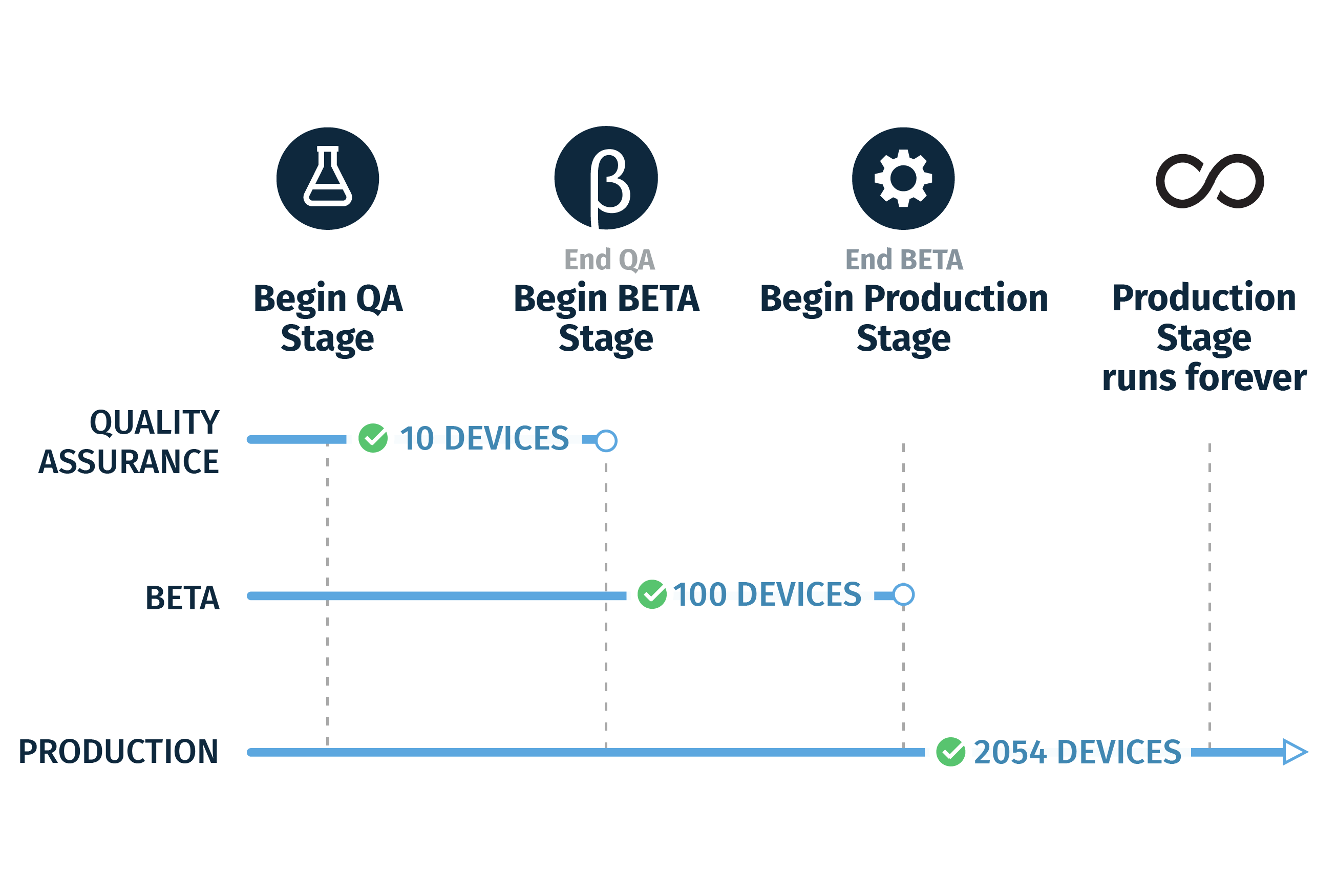 Reliability and availability
UpdateHub Cloud is built on high-performing, reliable, scalable and secure cloud network. It offers on-demand capacity, globally distributed cloud-based storage to maximize delivery updates in multiple locations across globe.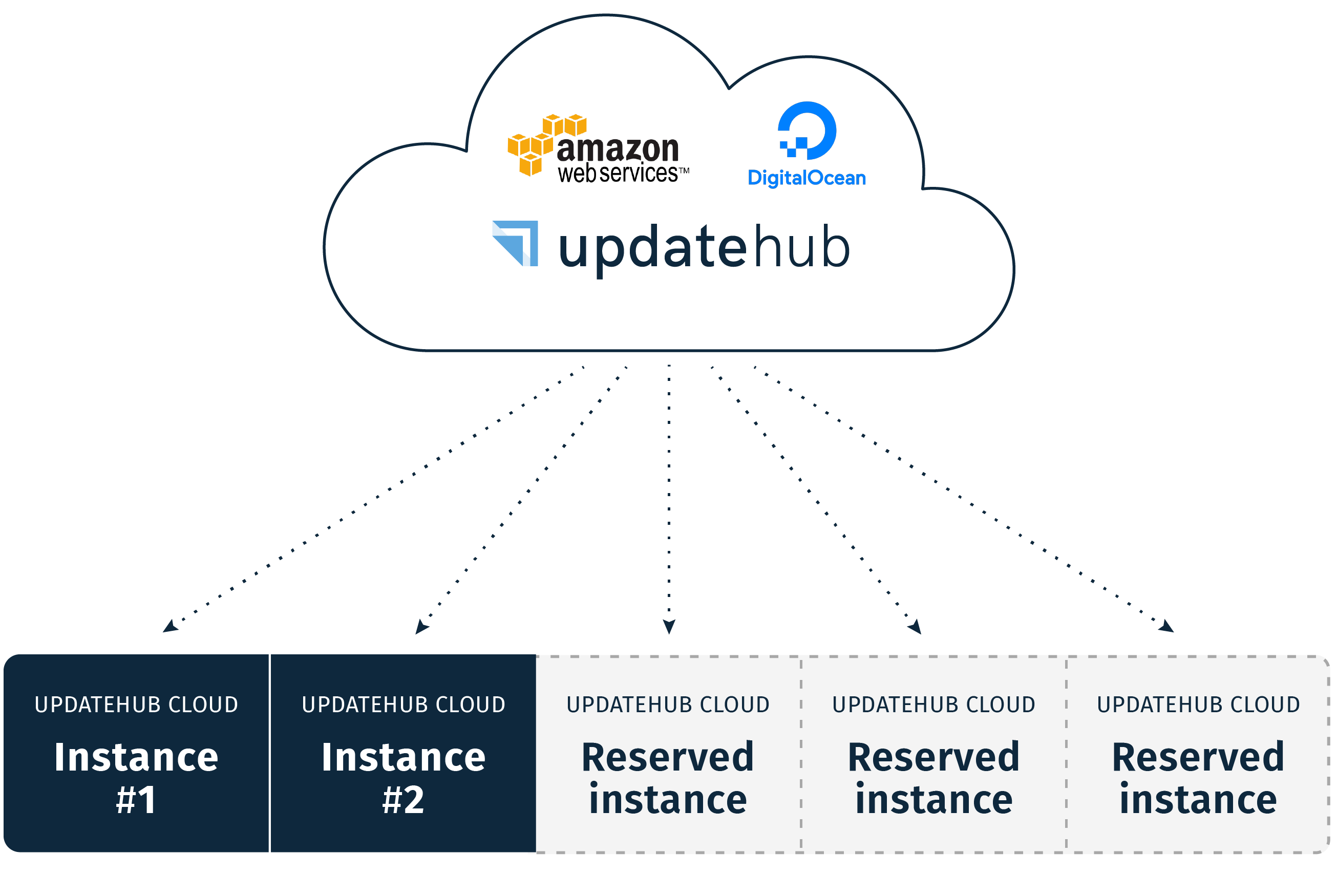 Reduce time-to-market
The end-to-end UpdateHub solution to allow a reduced time to market while it gives the flexibility you need to update your devices helping you to boost customer loyalty and excitement through seamless security updates, new feature additions or bug fixes.